Carpet Cleaning Calgary
Carpet cleaning, is not only for looks but also for the removal of discolorations, gunk, grit, sand, stains and irritants that are inside the fibers.  Some things to consider when deciding to "DIY " or getting a "professional" in.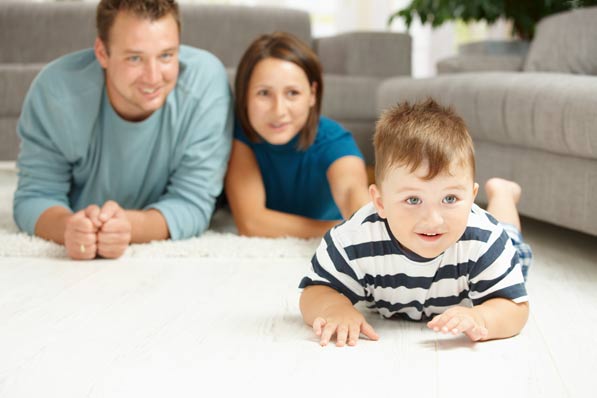 Consider;
Time to rent/return or purchase the machine and the cleaning solutions.

Time to set up and dismantle and do the job itself?

Is your machine going to do a good job you expect? Will the carpet cleaning products be adequate to remove the stains, and the soap residue (extraction)? Professionals have water heating units, proper water extractors (to avoid that crusty soap residue from being left behind) and agitators. The result of a professional carpet cleaning company is usually provide a better result and no hassles for you.

Is your home dirty? All those dust bunnies flying around on every surface from ceiling to floor should be removed beforehand. Does the carpet cleaning company also do house cleaning?   Do you prefer to clean your home from "top to bottom" beforehand yourself? 

Do you have have dirty area rugs in your home? bathrooms? entrance-ways? living and dinning room?
Carpet cleaning is a bigger deal than most people think.  If you want do have the best results, take these tips into consideration.

If you do it yourself;
Before you begin;
You need to have the hottest water possible, turn up your home hot water tank many hours in advance. (don't forget to re-set it to your original setting afterwards). Luke warm water won't cut it!
Purchase cleaning solutions for your carpet machine that you know are tried and true and don't use more product than necessary as it will be difficult to rinse-out.
Remove all small furnishings and clutter off the floor and put them in a closet, garage, basement or on the bed. Avoid placing furniture on top of good furnishings that could scratch or dent.
Clean your home thoroughly! All the residual dirt, dust from surfaces fall downward onto the floor.
Vacuum and wash floors last before you start carpet cleaning. Empty your vacuum canister before you begin vacuuming to ensure you have maximum suction, use the crevice tool to get into all the carpet edges near baseboards and stair areas and then vacuum all carpeted areas thoroughly. Yes, wash your floors beforehand so as not to transfer dirt from the floors to your cleaned carpet.
Have all your area rugs cleaned beforehand or during the carpet cleaning process.
Wrap chair legs with tin foil/leg coasters or something that won't allow the water or soap or machine to penetrate or damage the legs.
Anticipate 4 to 5 hours of drying time, longer in basements or colder rooms.
During Carpet Cleaning;
Set up your machine as per instructions using hottest water possible.


Make sure everyone is out of the home before you begin so they don't walk on the wet carpet while cleaning.

Turn on all the lights and inspect/ apply your stain treatment product as directed on stains with your back facing the door, moving from back of room to doorway.

Start at the back of the home. The machine is placed in front of you working backwards so as not to walk on the wet carpeting.

Move the machine slowly and methodically creating "tracks" along the carpeting and overlapping with each back stroke. 

Turn out the lights before you leave the room.

If you choose to leave the windows open on a hot day, make sure there is no dust blowing into the home.
Change/drain water as required.
After the Carpet Cleaning
Wait several hours (longer for colder rooms and in the winter), until the carpet feels dry to the touch before walking on it. Plan a day with the family outside the home or go visit a friend.
Get in the habit of wearing slippers/flip flops or something on your feet to avoid transferring oils from your barefeet/stocking feet back onto the carpets/floors.
Have your pets groomed on a regular basis to avoid excess oils and hair going back onto the carpets.
Avoid moving/exposing furniture with wooden or metal legs onto the carpet if the carpet is still wet as it will stain the carpet. Remove the wrappings off the legs only when you are sure everything's dry.
Lightly wash the non -carpeted floors if required, again to avoid tracking dirt back on to the carpet.
Place the area rugs back into position.
Clean bathroom and small area rugs (used daily) at least once a month. Wash/sweep/vaccum floors often.
If you choose to hire a professional service; check out http://www.neatfreakcarpetcleaning.ca/

Don't just consider price alone. Are the carpet cleaners trained? Do they have a long and viable reputation? Are they members of BBB?
Have your friends used them before?

Be aware that not all stains can be removed. Stain removal depends on the length of time the stain as been in the carpet, if you already pre-treated the stain with another cleaning product, what the fibers are made of and the type of stain. It's a good idea to tell the professional company at the time of booking so they know where the stain is located and how to treat the stain.
Prepare your home in advance to remove all items off the floor as much as possible.

Have you considered having your home cleaned and de-cluttered in advance? All the dust from the ceiling fans,window sills, blinds, baseboards, furniture tops etc. fall down onto the carpet not to mention the objects that are sitting on all the surfaces.   Ask yourself if you want to clean your home yourself in advance or have it done professionally before you have the carpets done.  At Neatfreak we can book your "Top to Bottom" house clean or "Deluxe clean"  followed by your carpet clean usually all in one day! or back to back (highly recommended).  

If you have formal area rugs, or upholstery to clean,  you mights as well get those done on the same day!   
Here is some more before and after pictures of what we do!
Debbie Bruce – Your Grime Fighter -Neatfreak
 Carpet Cleaning Calgary